Top Talker – President Obama visited the Holocaust Memorial Museum earlier this morning, to announce a new Atrocities Prevention Board, a new initiative to prevent genocide and other massive atrocities in the future. The President addressed critics who say the administration has not done enough to curb killing in Syria and Sudan. The event, timed with Holocaust Remembrance Day, is also seen as a way for Obama to make in-roads in the Jewish community, with whom he has had a rocky relationship over Israel-Palestine policy. PolicyMic pundit and anti-genocide activist Daniel Solomon was invited to speak at the White House today as part of the President's new initiative. We're following via live stream here.

Introducing ... PolicyMic's new editor Elena Sheppard (bio here)! In the spirit of fun, we're playing two truths and a lie to introduce you to Elena. If you can identify the lie and comment with your correct response, you'll get a big prize tomorrow: 
Elena once traveled in a 50-people bus on her way to meeting a Buddhist monk in Burma
In addition to loving to swim, bike, and travel, Elena is a published poet
While living and working as a travel journalist in Thailand, Elena once ate dog meat like President Obama
Story of the Morning – Get Rich U: There are no walls between Stanford and Silicon Valley. Should there be? – The New Yorker's Ken Auletta writes, "If the Ivy League was the breeding ground for the élites of the American Century, Stanford is the farm system for Silicon Valley. ... But online education might also disrupt everything that distinguishes Stanford. Could a student on a video prompter have coffee with a venture capitalist?" Send me your reactions, and I'll incorporate them into my response article later today.


What You Missed This Weekend – In the first round of France's presidential elections, Socialist front-runner Francois Hollande narrowly defeated incumbent Nicolas Sarkozy by 28.6 percent to 27.1 percent. But the real surprise was far right-wing, anti-immigrant candidate Marine Le Pen, who won 18 percent of the vote. Lydia Austin explains why this outcome is so important.

Top Stories – Arizona Immigration SB 1070 Supreme Court Case: What You Need to Know – Tulane 3L Duncan Fulton breaks down Wednesday's Supreme Court showdown over Arizona's restrictive immigration law and its implications for state's rights. He explains why the bill is likely to be overturned.
 
What's in a Meme? The Science Behind Going Viral – Why did the "Texts From Hillary" meme go viral? How do you create a Facebook meme of your own? Over the weekend, I caught up with Frank Chi and Will Donahoe, digital politics gurus and co-founders of Projects by Chi/Donahoe + Cole/Duffey.Chi and Donahoe were the brains behind the popular Meh. Romney campaign. I asked them about all things internet, including memes, going viral, and effective digital campaigns. 

 
The 5 Celebrities Who Can Help Mitt Romney Take Down George Clooney and President Obama (Jesse Merkel) – Tim Tebow made the list. But find out who else ...
Big Congrats – After being selected as one of TIME's 100 Most Influential people this year, Change.org founder Ben Rattray will appear on The Daily Show with Jon Stewart tonight. Amazing job, @Ben Rattray, @Danny Moldovan, and @Michael Jones and the entire Change.org team.
Tech Tip of the Day – What are the qualities of a good and bad Tweet? http://bit.ly/IhsV6J (Via @Christian Tom)

Monday Fun – How exercise could lead to a better brain (NY Times); James Bond is switching to Heineken! (News.com); Rihanna: badass or bad girl? (Final Boss Form).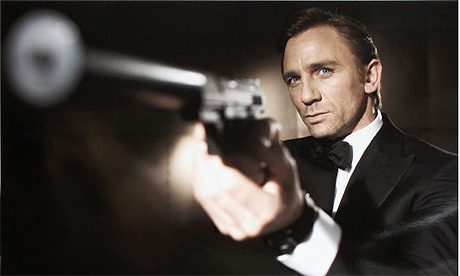 What We're Reading – Economics of a part-time drug dealer (The Bill Fold); How to follow our weird politics (NY Books); Sugar Daddies: the old, rich white men that are buying this election (NY Magazine); The Mitt effect: So much for liberal media bias (The Daily Beast).